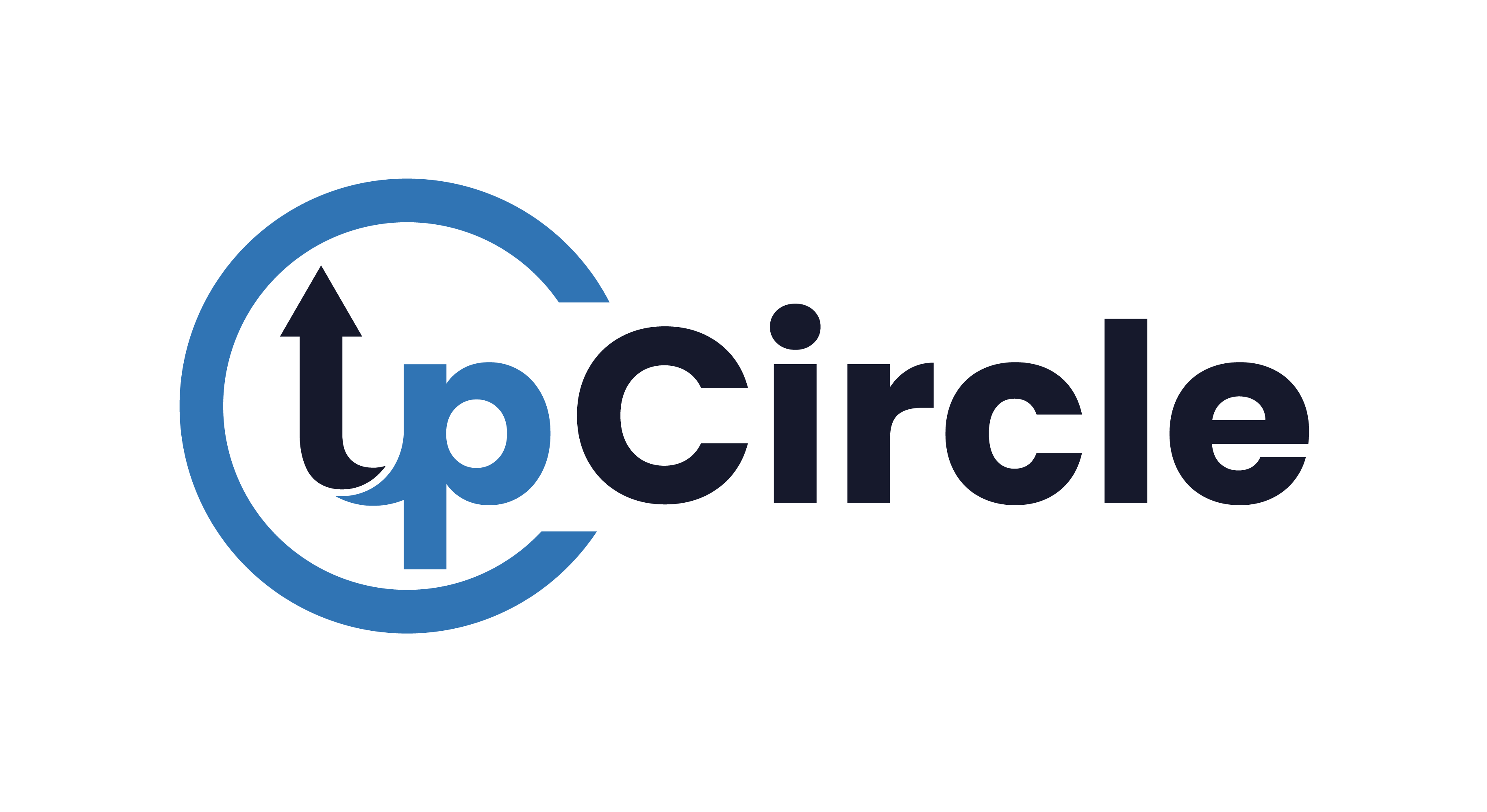 Quality Transparency in Baled Material: UpCircle's Innovative Analytical Approach
The ETH-startup project UpCircle, in close collaboration with industry leaders such as InnoPlastics AG, addresses the challenges of the recycling industry with innovative solutions. They have observed that there are often misconceptions about the quality of recycled materials, which can lead to pricing debates and CO2-intensive processes. With already collected experience in the area of LDPE and HDPE, UpCircle aims to decipher the relationship between the external appearance and the content of bales using modern technologies. Their goal: A more sustainable and efficient recycling supply chain through improved quality analysis and increased process transparency. Want to be a part of this revolution?
Interested parties are warmly invited to get in touch with us!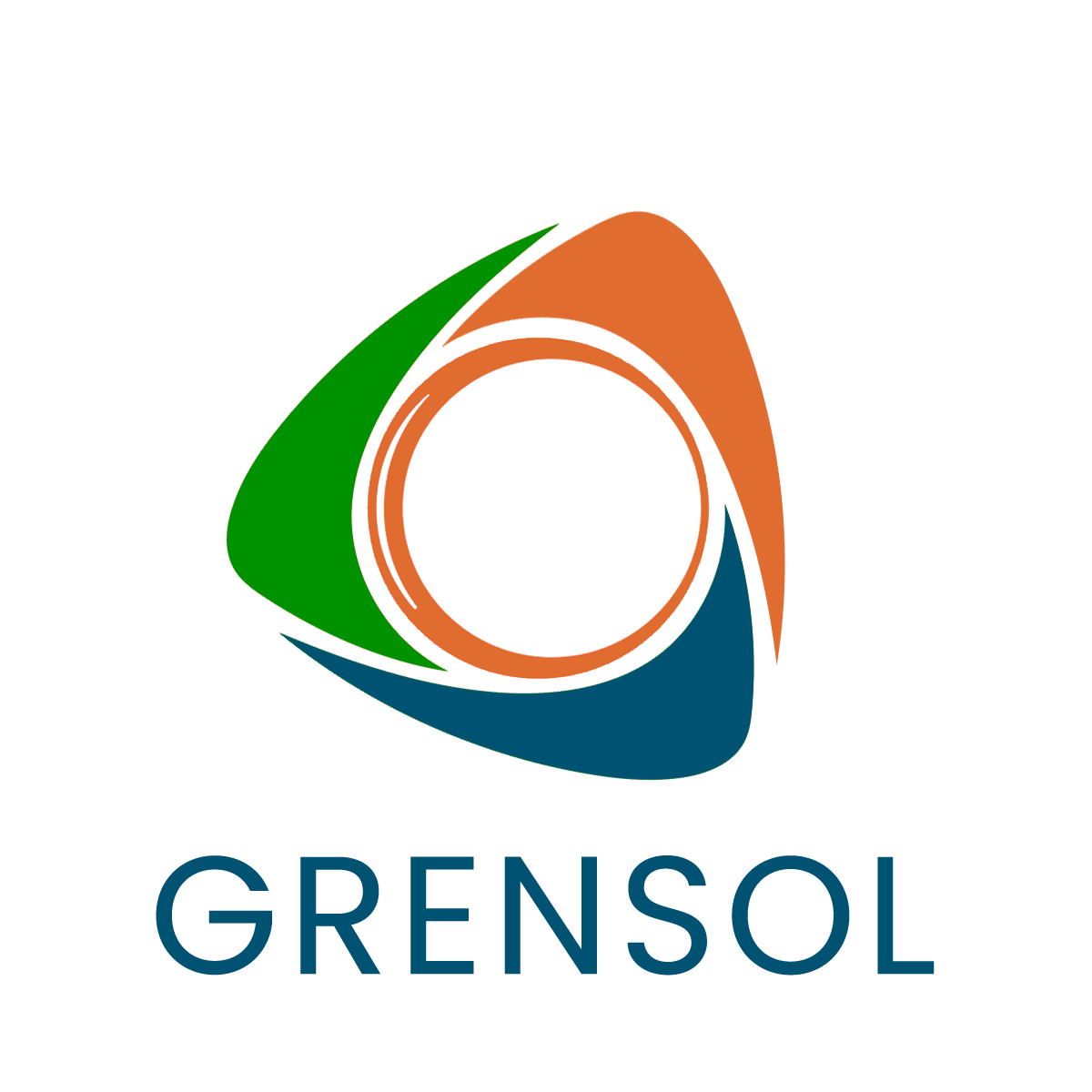 Recycling Automotive Plastics, Without Emissions
Grensol is developing a novel solution to recycle mixed plastic waste generated during the recycling of end-of-life cars and domestic appliances. Our patent-pending photonic process essentially 'unmanufactures' plastic waste, breaking it down into its fundamental building blocks: carbon and hydrogen. These can then be reused as feedstock for new plastic manufacturing. This method proves especially valuable when dealing with input plastic waste that consists of mixed polymer types or is contaminated with impurities. We are thereby facilitating a circular economy for tough-to-recycle plastics. We have demonstrated the success of this approach on a laboratory scale and are now looking to scale it up for industrial use.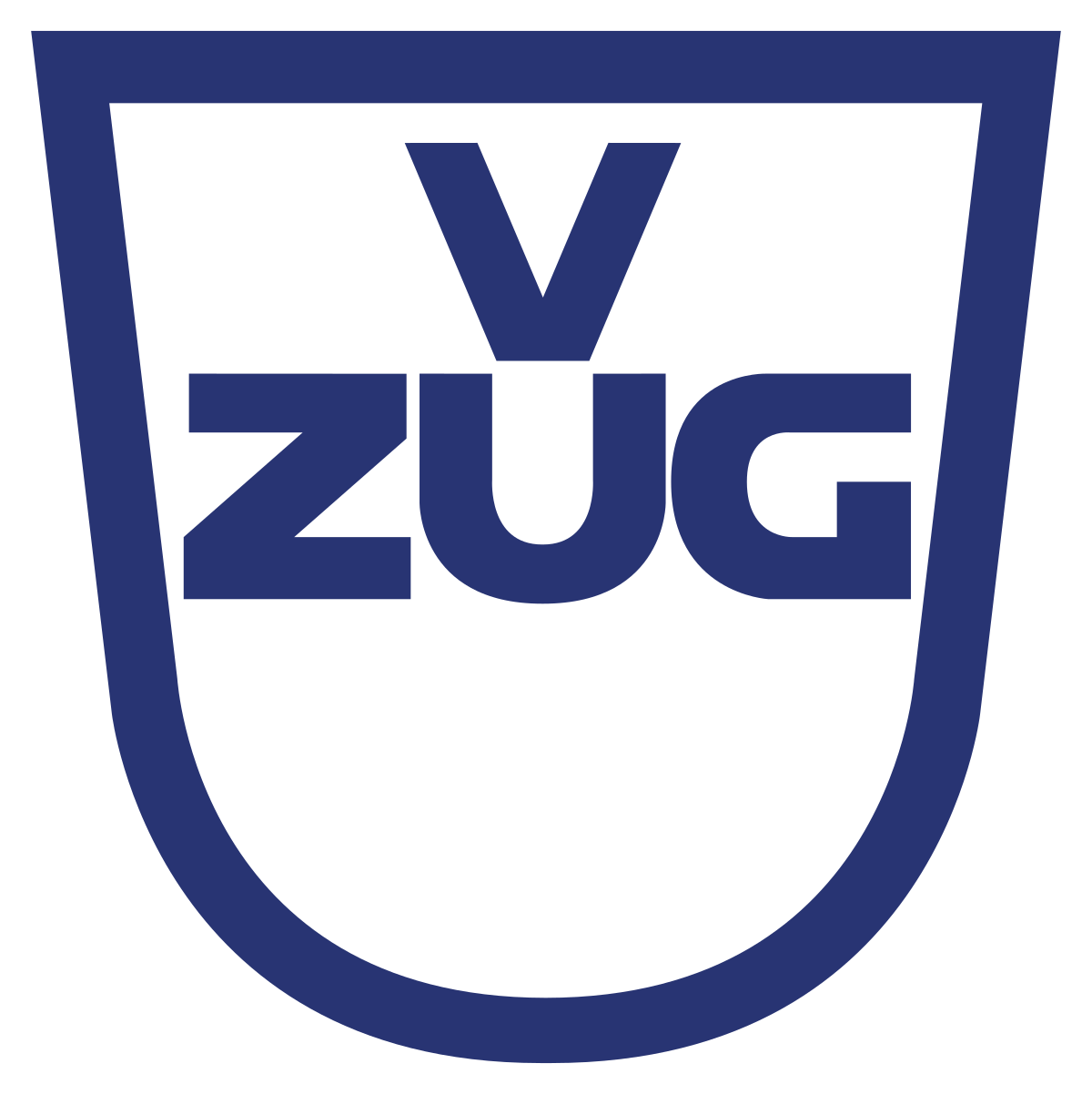 r-PP GF – Re-Compounding of high-quality polypropylene composites
The vats used in washing machines serve as watertight containers for holding high-temperature alkaline baths. They are made of glass-fiber-reinforced polypropylene, which, during its 15-year se rvice life, is subjected to considerable mechanical and chemical stress. In the context of a circular economy and to increase recycling rates, the reuse of such materials would significantly reduce the environmental impact of washing machines. Simple grinding and regranulation of such compounds have not yielded the expected results in terms of mechanical and chemical properties. Our goal is to develop a new formulation for re-compounding these composites to ensure the reuse of such materials with optimal properties, thus closing material loops in the Swiss household appliance industry.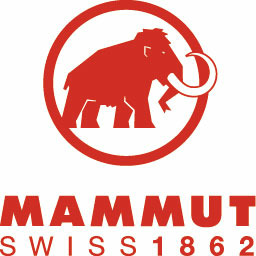 Natural, oil-based, coatings from resourcefully grown plants such as hemp, as replacement of chemical DWR (Durable Waterproof Repellent) finishes.
Traditional PFC-based Durable Water Repellents (DWRs) pose a threat to the environment due to their persistence and potential harm to ecosystems and human health. Although PFC-free DWRs were introduced as a solution, many still rely on synthetic chemicals and pose challenges in textile recycling processes, consequently contributing to plastic pollution. Growing consumer awareness and demand for eco-friendly products are driving the need and adoption of bio-based DWRs.
This challenge focuses on developing and adopting plant-based alternatives to PFC-free DWRs within the outdoor industry. The primary goal is to reduce plastic pollution associated with outdoor apparel production by addressing the recyclability of DWR treated outdoor garments through the use of bio based alternative water repellent finishes. The biodegradable nature of plant-based DWR solutions, may also ensure more readily breakdown in the environment, reducing the persistence of outdoor materials and mitigating plastic pollution.
Objectives of this challenge include identifying oil-based, sustainably and preferably locally grown plants for water repellent characteristics, developing DWR technologies based on identified plants, defining performance and consumer adoption requirements for bio-based DWR, performance testing, evaluating biodegradability, and promoting industry-wide adoption. 
For this challenge, we would be looking to work together with experts in (bio-based) water-repellent coatings with facilities to develop new potential alternative solutions.

Traceable routes for recycled PA6 for high-end applications
PB Swiss Tools is the manufacturer of hand tools in uncompromising Swiss quality: precise, durable and reliable. For an upcoming new series of products, PB Swiss Tools would like to incorporate recycled polymers in some parts of the tools. However, the product quality should remain of the same high standards.
The challenge questions the possibility to create a secure route for the recycling of PA6 in order to be incorporated in high-end applications and therefore succeed in upcycling of the recycled polymer. Within this route the topics of sufficient quantity, traceable resource and reliable quality shall be systematically addressed. Furthermore, the RoHS and REACH as well as globally recognized authenticity regulations shall be taken into consideration.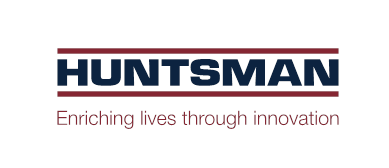 Full Recycling of Epoxy based Thermoset Composites
A full Composites-Recycling Technology is required to recover energy-efficiently not only the fibres,  also valuable chemical ccomponents from the cured epoxy resin.
More stringent legislation,  i.e. EU automotive directive requiring recycling quotas of 95% from the car, or the need for lowering CO2 footprints  lead to the requirement of the recycling of the polymer, not only the fibres of the composite.
Lightweight composite solutions are therefore under very high risk to be produced in Europe. So,  a significant part of our business is on risk – main portion of the resins going into composite applications are produced in our plant in Monthey, Switzerland.
Epoxy based composites are designed for longevity, exhibiting high thermal and chemical resistance (specifically the structural composite parts for airplanes such as wings, turbine blades, fuselage…) which are therefore difficult to recycle. No effective recycling solution is yet in place or proven to be commercially viable, which can be upscaled or industrialized.

Next generation sustainable coffee vending machines
Thermoplan produces market-leading coffee vending machines for corporate clients. The enormous workload places high demands on the design, materialization and construction of the machines. The next generation should be more sustainable without having to compromise on use. To achieve this, completely new concepts must be developed for the use of materials, construction methods and assembly of the machines. The goal is to significantly improve the CO2 footprint. The start is to be made with a door that must consist mainly of recycled plastic, where completely new and disruptive concepts are sought, and a clear benefit in terms of environmental impact has to be proven.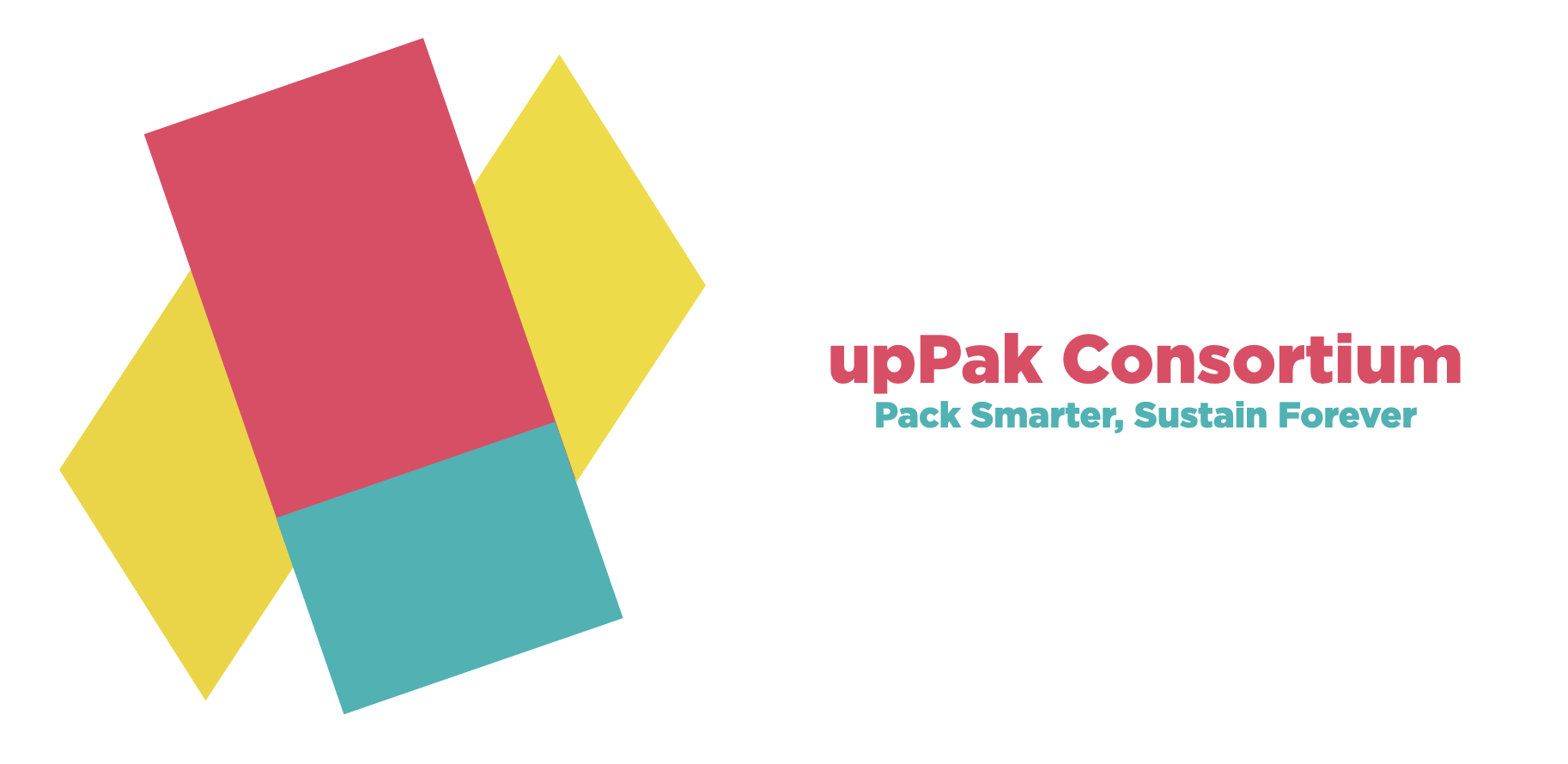 upPak Consortium
We are upPak. A Swiss based consortium committed to a common goal: to develop and implement chitosan based packaging solutions for food products.
By upcycling existing byproducts from the sea-food processing industry, we are able to divert precious raw materials from landfills and reintegrate them into the food system. Developing alternatives to PE coatings serves the environmental by reducing our dependancy on fossil fuels and phasing out micro-plastics from our supply chains.
As an abundant natural resource, second only to cellulose, chitosan bio-polymers are completely bio-degradable and can allow for seamless recycling of paper without the need for separating packaging from coating.
The core principle of our strategy is to rally critical partners along the value chain. By providing an aligned ecosystem that profits from shared-innovation and novel business opportunities, we look to achieve a truly inspiring product that will be available in market by 2026.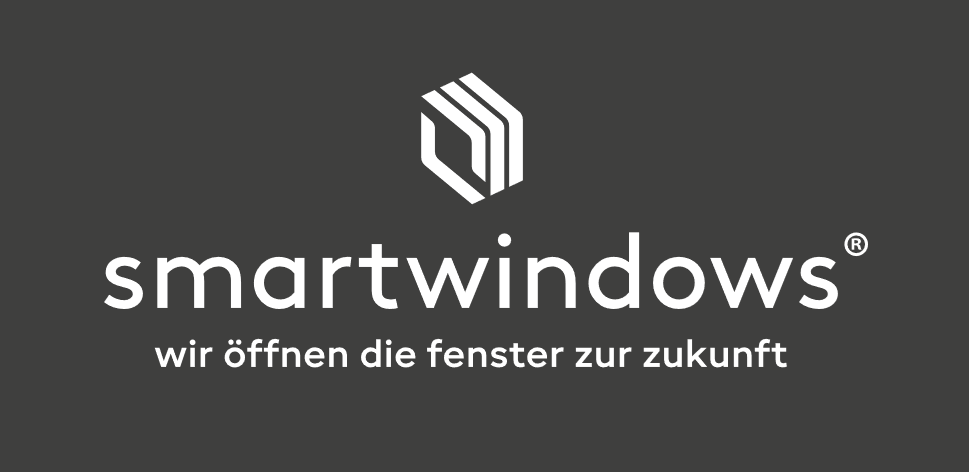 A Window to Zero Emission Society
Background
The reduction of energy losses in buildings are amongst the most important objectives for the transformation to a zero-emission society. The impact of plastic windows is significant, as they combine highest ecological ratings with shorter return on investment and low maintenance cost. The Swiss windows market is estimated to 1.5 Mrd CHF per year, with a growing share of 50% of plastics windows. The roof and the windows are the primary targets to reduce energy losses of buildings. In average the replacement of windows results in 25% reduction of CO2 emission. With the increasing importance of plastic windows, efficient circular solutions for window materials are becoming increasingly important.
Challenge and Innovation
Circular loops for a second life of the plastic-, metal-, and glass parts of the window need to be improved in terms of quality, yield, and efficiency. Radical innovations shall lead to such improvements:
Business transformation:

The new decommissioner (building company) becomes a supplier of secondary raw materials. How can

digital technologies

support this transformation and ensure the decommissioner and his employees meet the quality and traceability requirements.

Technology innovation

: Develop

smart technologies

for a decentralized separation into high quality

plastic

-,

metal

– and

glass fractions

for a direct, efficient, full truck load transportation to the recycling plants. This may include AI, visual recognition as well as smart mechanical solutions.

Call for research partners to join the challenge.


We are looking for research partners able to combine new technologies, such as digital technologies with the needs of secondary feedstock. They should have means to prove concepts and to demonstrate the feasibility of new technologies on the smallest industrial scale.
Testimonials and Success Stories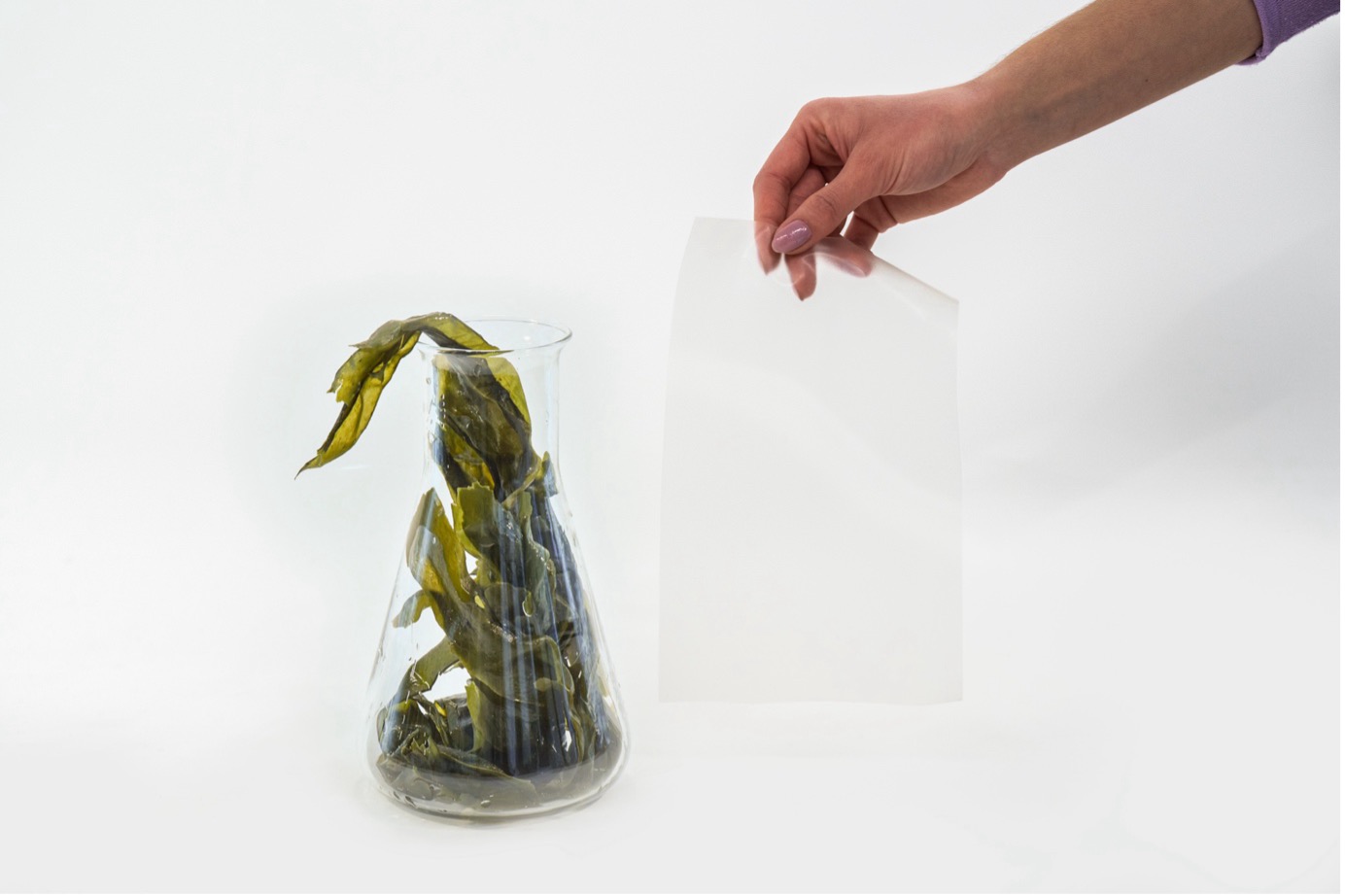 Noriware – Redefining sustainable packaging
Noriware, a Swiss start-up founded in 2022, has emerged as a beacon of hope in the fight against plastic pollution. Equipped with a ground-breaking technology developed in collaboration with ETH Zurich and FHNW, Noriware set out to revolutionise the packaging industry. Their goal? To find a long-term and sustainable solution to the global plastic problem. Their weapon of choice? Algae-based packaging materials that can be 100% composted at home, and in an unprecedented timeframe. Noriware's journey began with a serendipitous encounter in Mexico, where HSG student Jessica Farda noticed an abundance of algae on the beach. This simple observation gave her an idea. Could algae be the answer to our plastic problem? Jessica returned to her studies and immersed herself in research on the potential of algae as a sustainable resource for bioplastics. In the humble surroundings of her kitchen, she conducted experiments that would lead to a potential breakthrough in the search for environmentally friendly packaging. In September 2021, she joined forces with the Department of Materials Science at ETH Zurich, providing important expertise in materials science. In May 2022, Jessica's path took a decisive turn when she met her co-founder Stefan Grieder, resulting in a collaboration with the Institute of Plastics Technology and Engineering at the FHNW thanks to the Innovation Booster "Plastics for Zero Emissions" award, adding essential expertise in polymer chemistry and engineering. In September 2022, Noriware AG was officially founded in Aargau and, with the substantial support of the Aargau Research Fund, the cooperation with the University of Applied Sciences continued. In May 2023, the start-up founders succeeded in securing a pre-seed financing round of over 1 million Swiss francs, enabling them to expand their own laboratory infrastructure in Lupfig, Aargau, and launch larger pilot projects with industry partners. With the support of Professor Dr. Markus Grob and Prof. Dr. Christian Brauner, Noriware is well on its way to even greater success. Noriware will continue to expand its product portfolio and contribute to a sustainable future. The company is on its way to redefine the packaging industry and to stimulate a change in corporate thinking for the benefit of the environment, people and the economy.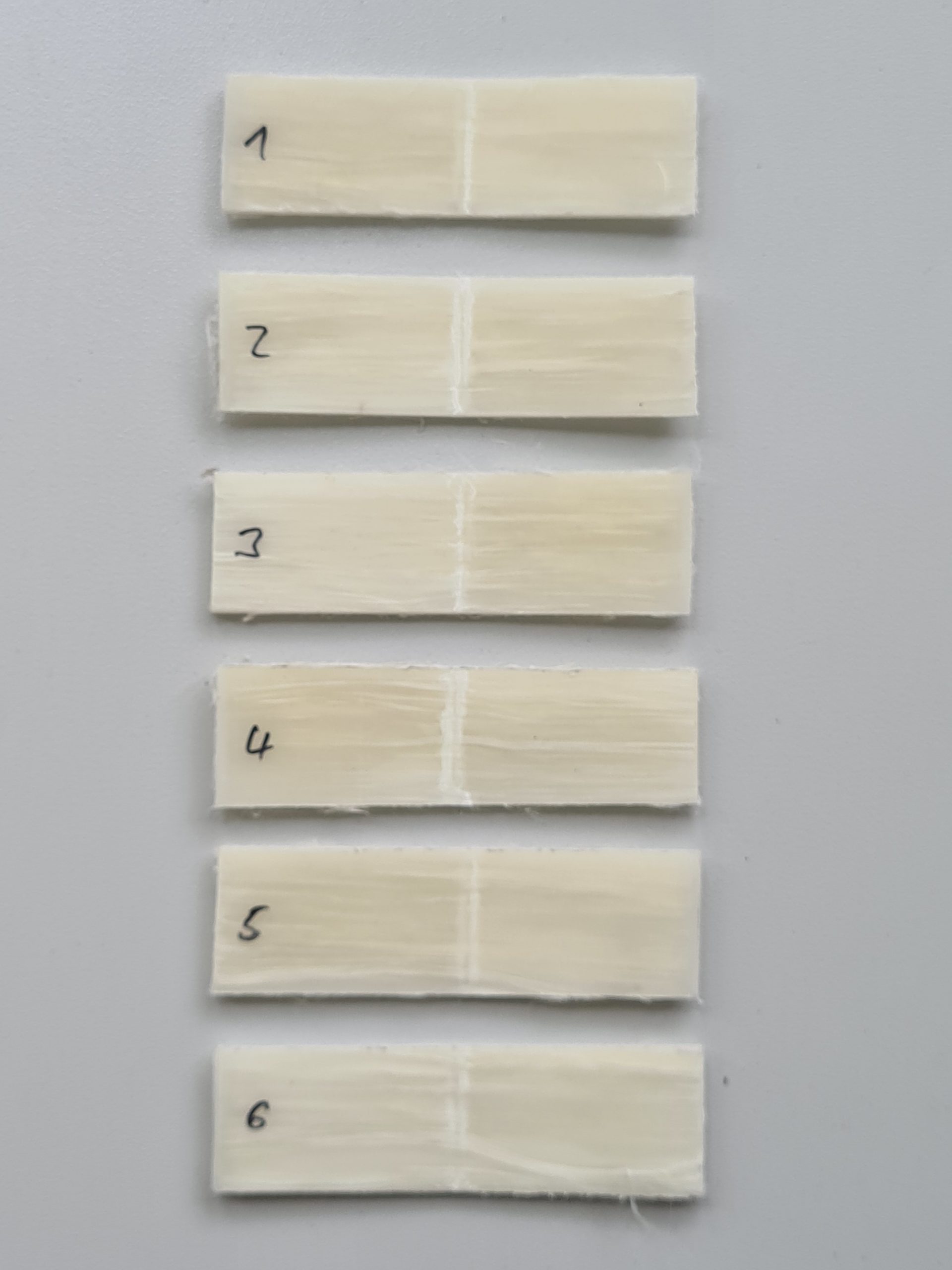 Ensinger Composites Schweiz GmbH – Self reinforced bio-based polymers
This forward-thinking project embarks on the mission to make composite materials more sustainable through the development of self-reinforced biobased polymers. The approach underpinning this endeavour is the concept of "self-reinforced polymer composites" (SRPCs) or "all-polymer" composites, where a polymer matrix is reinforced by means of fibres of the same polymer. The ingenious aspect of SRPCs is that they offer enhanced fiber-matrix interfacial adhesion and, more crucially, complete recyclability without the need for the arduous separation of fibre and matrix.
The project's thematic focus revolves around creating biobased SRPCs, introducing a novel dimension to sustainable composite recycling. The capacity to use entirely biodegradable bio-sourced composite materials promises to optimise waste disposal, offering a recycling solution where none existed before. The degree of innovation here is exceptionally high.
 The impact of this initiative extends to the heart of the composite industry. As the demand for lightweight design surges, the use of traditional composites like glass and carbon fibers with thermoset matrices presents significant recycling challenges. The project's approach opens the door to the development of 100% recyclable materials.
 Moreover, the secondary objective of developing not just bio-sourced but also bio-degradable materials shifts the need for recycling to composting, particularly vital for components where traditional recycling is impractical or uneconomical.
 The funds allocated to this project will facilitate the melt spinning of selected polymers, paving the way for critical spinning trials, fibre processing, characterization, and comparison to the requirements set by Ensinger, the project partner. This collaborative process will enable further refinements in polymer selection and process parameters, ultimately leading to the production of fibres suitable for the composite industry.
 The project is structured into work packages that include polymer selection and characterization, melt spinning of fibres, feasibility testing for self-reinforced polymer plates, and the development of process routes for textile production. Completion of WP2 and WP3 is vital in demonstrating the potential of self-reinforced polymers for composite materials.
 In sum, this project is a pioneering step towards the future of sustainable, recyclable composite materials, bringing innovative solutions to the core of the composite industry.
Niccolo Pini, Ensinger Composites Schweiz GmbH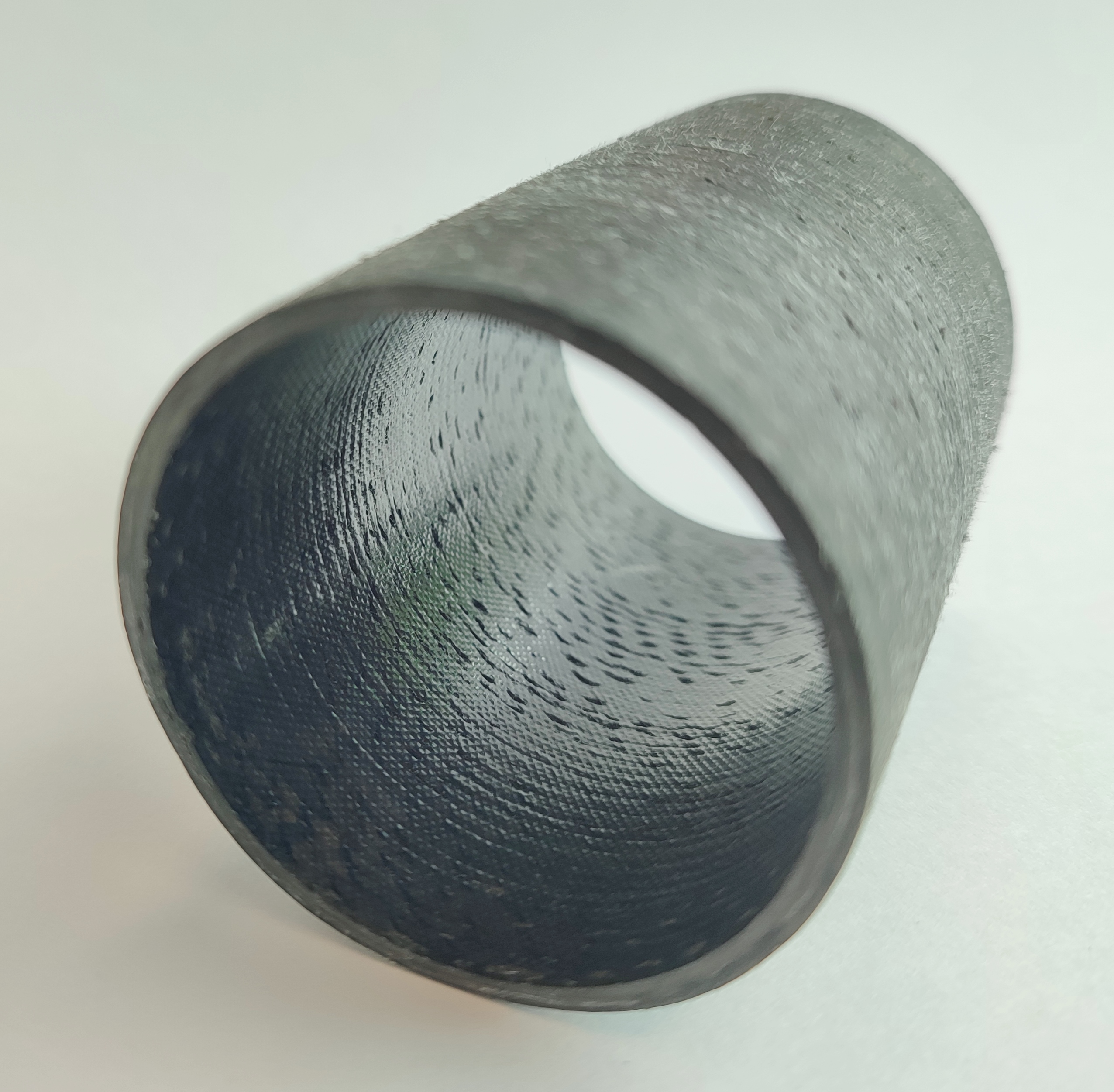 V Carbon – Recycled carbon fibres for Sports Industry
In the pursuit of innovation, V Carbon GmbH stands as a pioneering force in the realm of recycled carbon fibre (rCF) intermediates. Their latest venture focuses on establishing a market for rCF yarn-based products, known for their cost-effectiveness and remarkable mechanical performance, making them ideal candidates for application in load-bearing structures.
At the heart of this endeavour lies the objective of winding tubular structures with yarn and a thermoset matrix to demonstrate their suitability for load-bearing applications. The technical innovation crucial to this project is the development of a suitable impregnation and winding method for recycled yarn, a task of immense significance in the world of sustainable composites.
The project's objectives encompass demonstrating the feasibility of rCF yarn winding with thermoset matrix systems. This involves defining optimal processing parameters for winding and yarn impregnation, assessing the mechanical properties of tubular wound structures, and creating a benchmark application.
The benchmark application, a high-performance racing bicycle frame, will serve as a testimonial to the project's capabilities and achievements. Collaborating with esteemed German companies, SPIN Siebert & Schörner GbR and CG TEC Carbon und Glasfasertechnik GmbH, further underscores the commitment to excellence and practicality by design thinking methods.
V Carbon GmbH's project not only promises a groundbreaking development in the realm of rCF but also emphasizes the importance of sustainable innovation and its impact on load-bearing structures. This initiative sets the stage for advancements that have the potential to revolutionize the composite industry by paving the way for cost-effective, mechanically robust rCF yarn-based products.
Leo Walker, V Carbon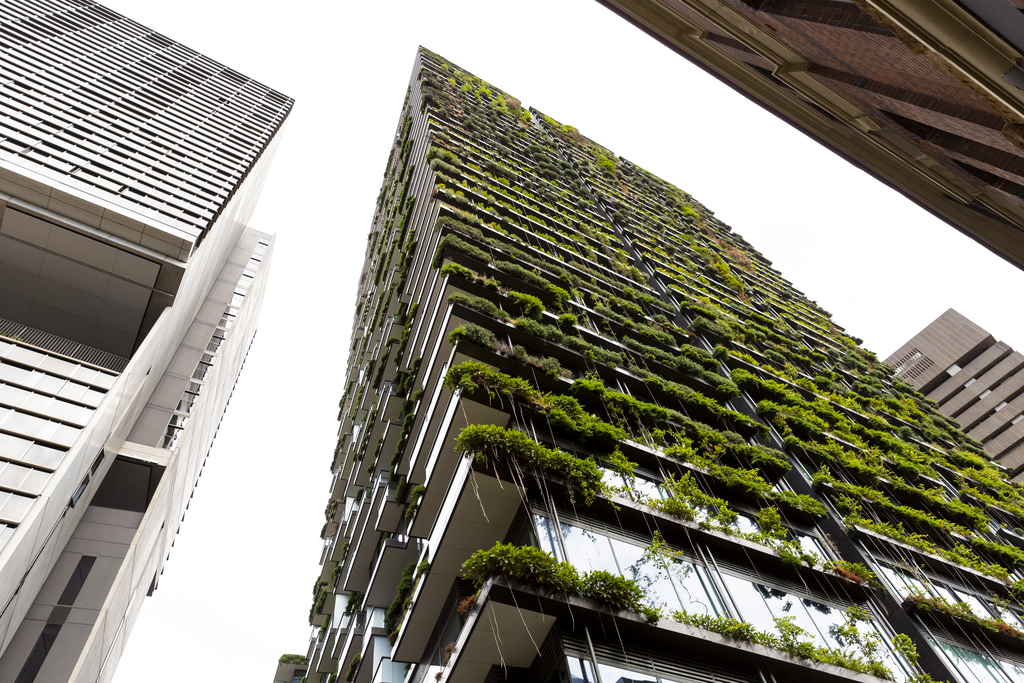 Sika Technology AG – Carbon Green
In the ever-evolving landscape of sustainable materials, SIKA and the Institutes of Biomass and Polymer Engineering at FHNW have embarked on a groundbreaking collaboration. Their mission: to usher in an innovative solution by replacing carbon black with biochar in various bonding solutions of SIKA.
 The project's foundation lies in a critical evaluation of current sealants formulated with recycled carbon black, which have fallen short of desired standards. Encouragingly, raw biochar grades have emerged as promising alternatives from both pigmentation and reinforcement perspectives.
 The innovation at hand is two-fold. Firstly, it involves the introduction of biochar, a negative emission material originating from waste biomass streams. This not only promotes sustainability but also establishes a carbon-creditable business model, aligning with SIKA's goal of environmental responsibility. Secondly, the collaboration between SIKA and the Institutes of Biomass and Polymer Engineering offers a holistic approach to efficiently address the entire process, from biochar production to the final product, facilitating swift prototyping.
 The potential impact of this initiative is immense. By replacing carbon black with biochar, SIKA has the potential to save a remarkable 37.4 million tons of CO2 equivalent emissions over the next years. Such a solution is unprecedented in the market, and its positive ripple effects can extend beyond bonding solutions to other sectors, including automotive and wind turbines.
 Methodologically, this collaboration leverages the expertise and equipment of FHNW in biochar production and polymer engineering, offering a unique advantage for SIKA. The project's structure, from screening different biochar materials to in-house biochar production and evaluation, ensures a comprehensive approach.
 Moreover, this project promotes gender and diversity inclusion, further enhancing its value and potential for success. Together, SIKA and the Institutes of Biomass and Polymer Engineering are paving the way for a more sustainable and environmentally responsible future.
The Carbon Green team, Sika Technology AG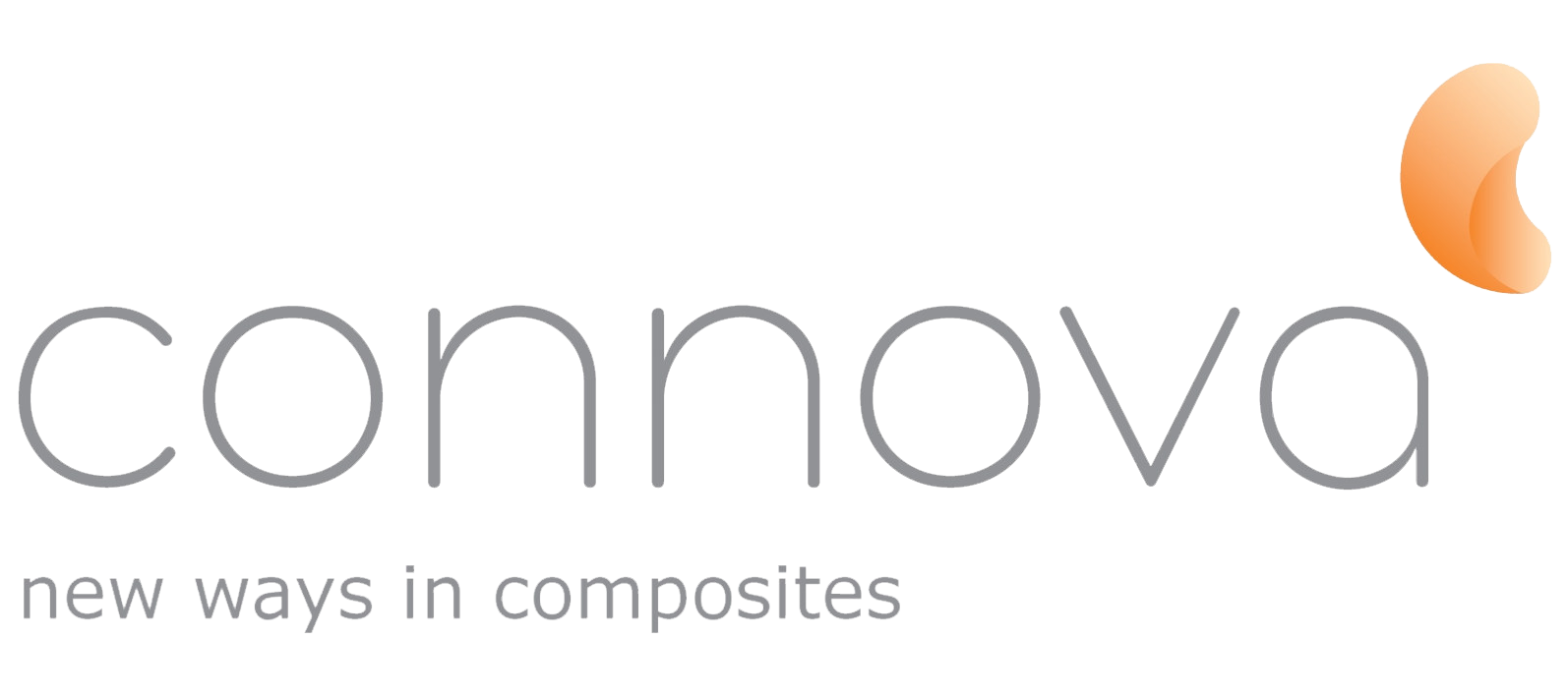 Connova – Reversible hybrid metal-composite connections for sustainable assemblies
A groundbreaking project, driven by Connova, OST, and FHNW, is poised to transform the realm of composite materials. Focused on reversible techniques for joining and later recycling thermoset composites, it champions innovation and circularity. This initiative not only aims to cut weight and fuel consumption but, more importantly, to slash CO2 emissions by finding reliable, cost-effective methods for joining fiber-reinforced composites. These techniques facilitate repair, reuse, re-design, and recycling, substantially reducing the CO2 footprint of these energy-intensive components.
 The project embarks on a pioneering journey to explore structural joining techniques for thermoset composites, designed for easy detachment at the end of their lifespan. Novel methods include debonding epoxy adhesives with embedded iron particles, a potentially groundbreaking solution, and the innovative use of thermoplastic joining for thermosets.
 Collaboration between Connova, OST, and FHNW emerged in response to Connova's challenge, demonstrating the power of the Innovation Booster platform to bring diverse expertise together. Connova, as an implementation partner, stands to gain invaluable knowledge and tools to offer customers highly efficient, recyclable thermoset composite solutions, creating a competitive edge and opening new avenues for sales.
 The project also aligns with Connova's sustainability goals, promoting the extended lifespan, repair, and reuse of components, as well as efficient recycling, ultimately reducing the demand for petrochemical resources and lowering CO2 emissions.
 With FHNW and OST contributing their expertise and laboratory facilities, the project ensures a robust methodological approach to address the industry's needs.
 The project's scope includes evaluating various joining technologies for reversible composite-composite or composite-metal connections, with work packages structured to achieve these goals. Successful completion of WP1 and WP2 is pivotal in demonstrating the potential of the proposed joining and disassembly concepts.
 The project signifies a remarkable stride towards achieving sustainability and circularity in the composite materials domain, bringing innovative, environmentally conscious solutions to the forefront.
 Sebastian Preiss, Connova